Catholic Life of our School
We see Christ in everyone
As we journey together, teaching and learning.
We believe every day matters,
As we challenge ourselves to be all that we can be.
Our Vision Statement
We are committed to the belief that everyone is treated with fairness, justice, compassion, inclusiveness, love, respect and has the opportunity for a quality education in a spiritual environment.
As a Catholic community we aspire to:
• Live and celebrate Gospel values, beliefs and traditions in our daily lives.
• Create an engaging and challenging learning environment where all pupils are given the opportunity to succeed.
• Maximize the potential of every individual.
• Provide a safe and welcoming school environment.
• Promote responsibility and a global perspective of citizenship.
• Enrich the intellectual, physical, spiritual, moral, social and emotional life of all pupils.
• Build a culture of tolerance where people of diverse identities are recognised, welcomed, respected and cherished.
Our expectation is that every day FAITH is at the heart of everything we do:
• Fulfil our potential
• Aspire to excel
• Immerse ourselves in the community
• Think of others
• Hold God in our hearts
Our daily acts of worship uphold the Gospels' values, beliefs and traditions. All members of our community will treat each other with compassion, love, inclusiveness, respect and reconciliation.
Prayer and Worship
At St Benet's the children come together as a class or as a whole school to start and end each day with a prayer.
Our Morning Prayer
O my God, you love me,
You are with me night and day. I want to love you always in all I do and say.
I'll try to please you Father, bless me through the day.
Amen
Our end of day prayer
God our Father we come to say
Thank you for your love today
Thank you for my family and all the friends you give to me.
Guard me in the dark of night
And in the morning send your light
Amen
Our celebration assembly prayer
This is our school,
Let peace dwell here,
Let the rooms be full of contentment.
Let love abide here.
Love of God,
Love of one another, Love of mankind and love of life itself.
Let us remember, that as many hands build a house, so many hearts make a school.
Amen

Curriculum
Through the teaching and learning of RE we develop the children's ability to reflect upon and explore the beliefs, values and ways of life of the Catholic faith and other faith traditions. The school follows 'The Way, The Truth and The Life' RE scheme to support our lessons in class as well as the Diocesan Primary Religious Education Curriculum which is based on the national 'Curriculum Directory for Catholic Schools'.
Further information about the RE curriculum can be found in the curriculum section of our website and in our RE policy document.
Parish Links
St. Benet's School has very close links with the parish church of St Benet's, which is situated next door to our school. On feast days and special celebrations the children visit the church for worship. Fr Martin Gowman, our priest, is a valued member of our community and a frequent visitor, supporting the teaching of RE in the school and joining with the children in their celebrations. Family masses are celebrated on Sundays at various points in the year and the children are encouraged to become involved.
Our link to the diocese: https://www.rcdea.org.uk/
Stations of the Cross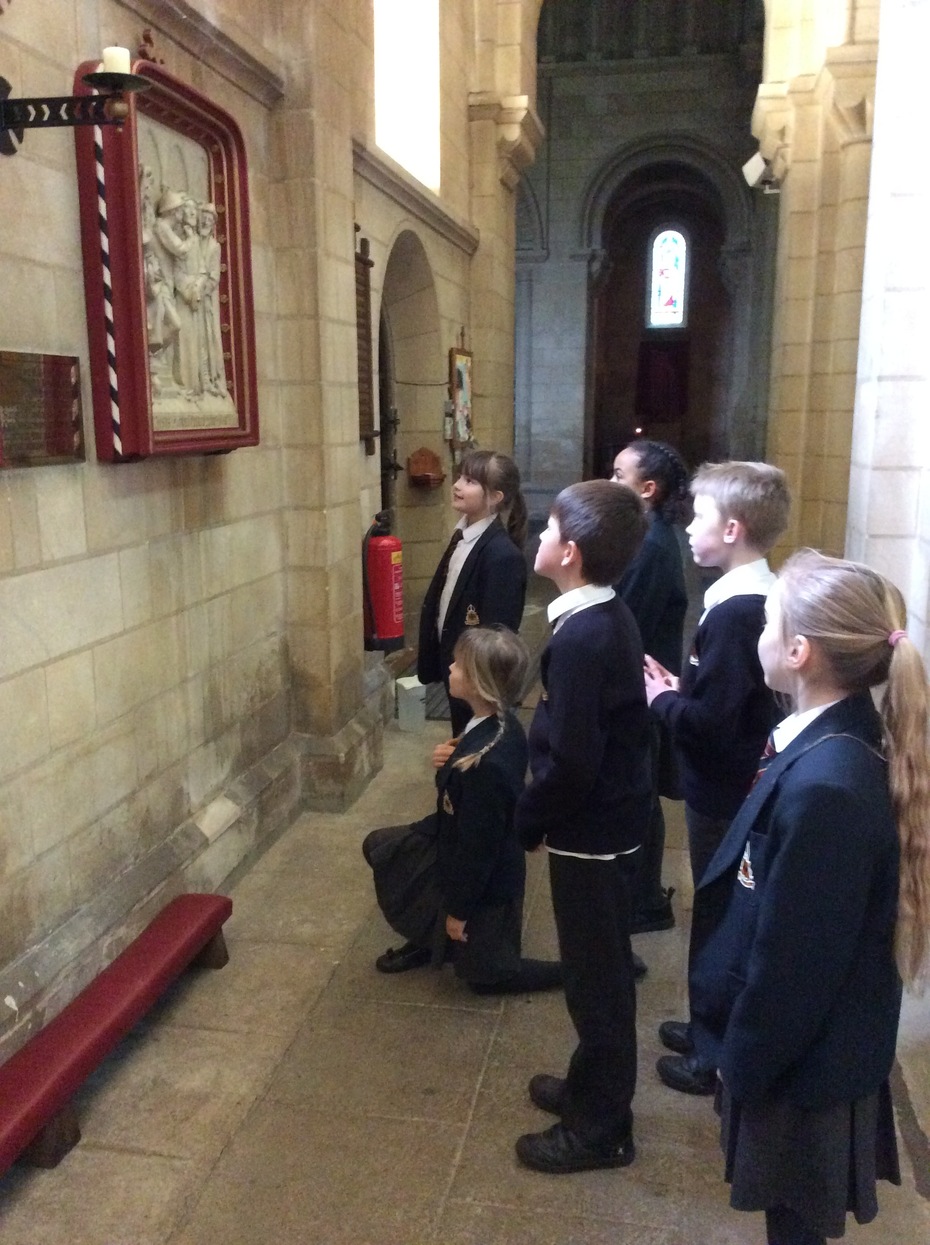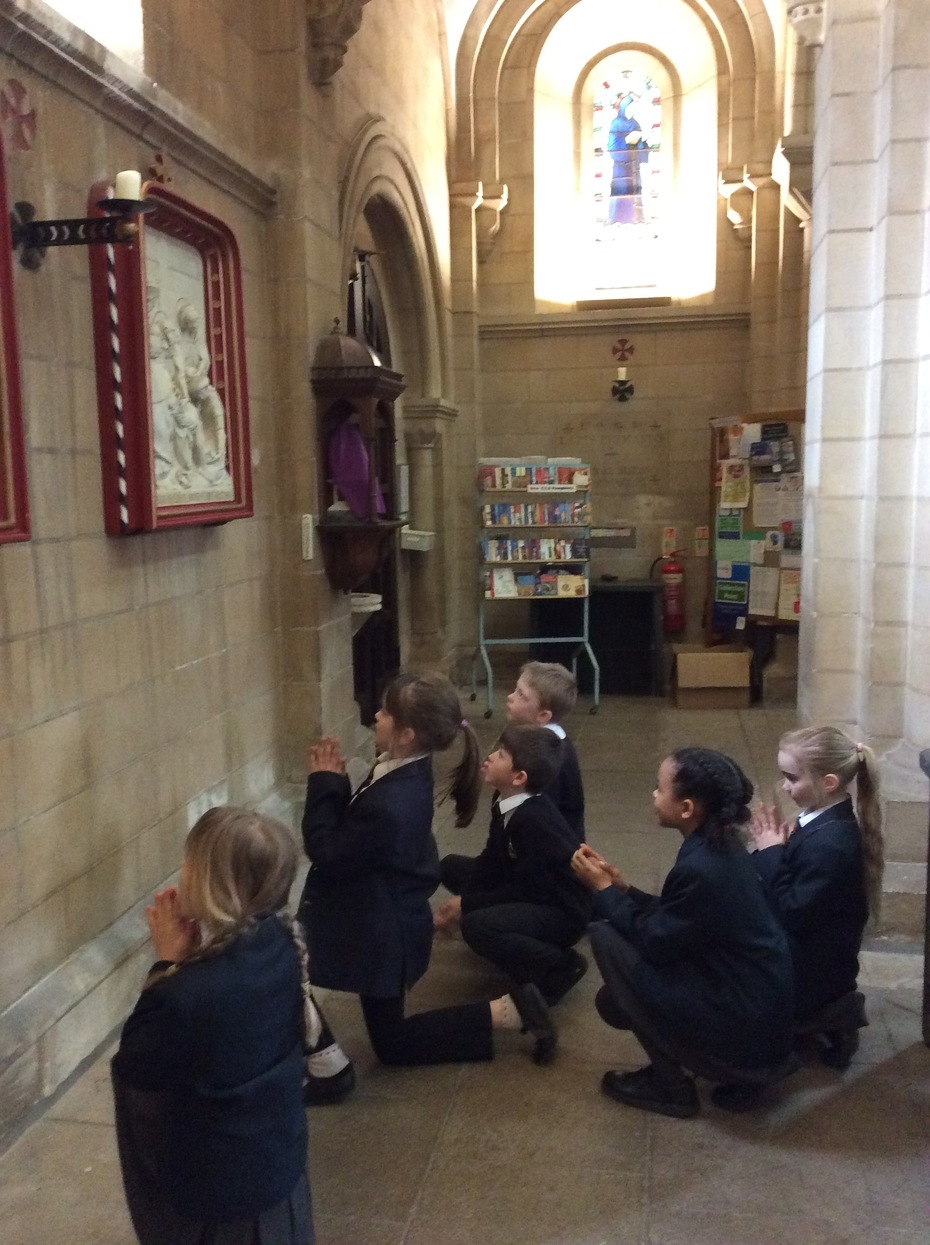 IGNITE ASSEMBLY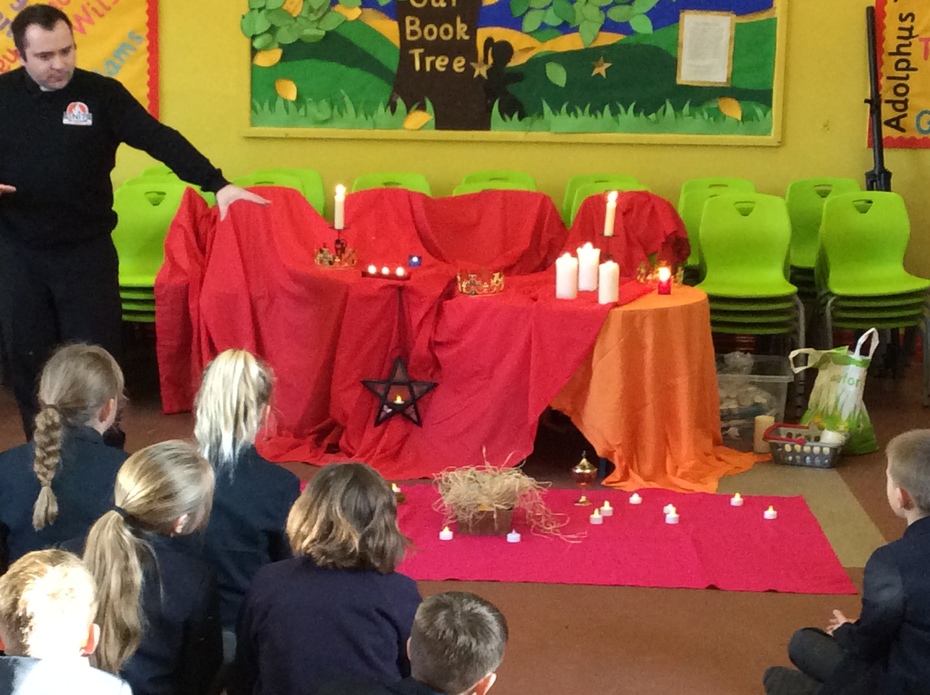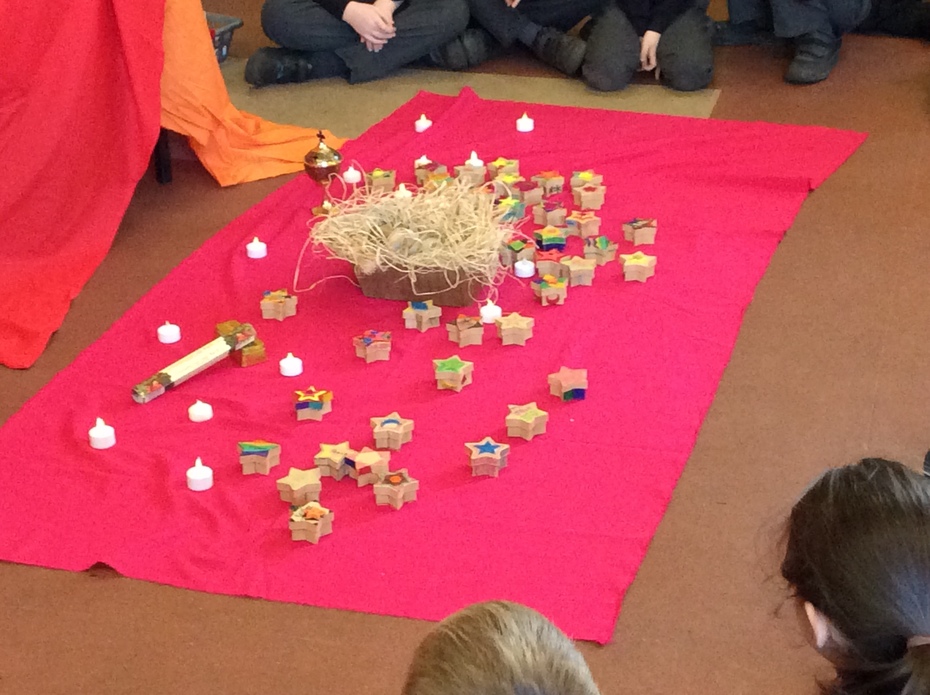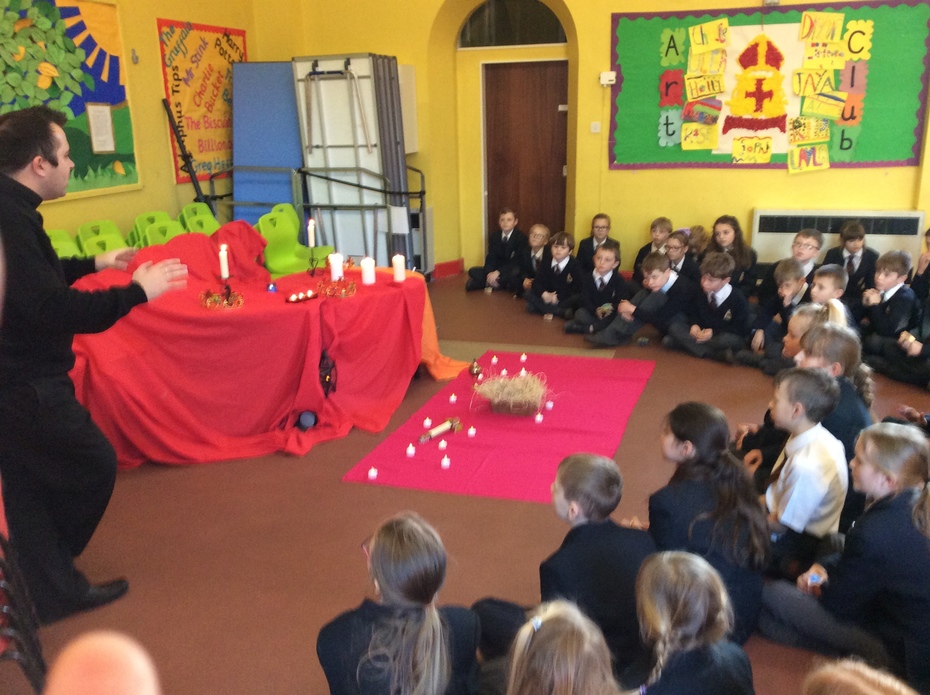 MINI VINNIE GROUP
The Mini Vinnie group from St Benet's Primary School recently visited the local care home in Beccles to sing carols, bring gifts and talk to the people living there. They had previously raised money through a bring and buy toy sale at school and from this decided themselves how they wanted to spend the money to cheer up the residents. They chose little glittery Christmas trees, baskets of Christmas flowers, special cordials and CDs of Christmas songs to give as gifts to the people of the home.
The carols were sung beautifully and were all well received by everyone, who joyfully sang a long to Jingle Bells and We Wish You a Merry Christmas. Some residents even had an impromptu sing song in their rooms courtesy of the children.
It was such a success that they eagerly suggested to the staff at the home that they come back throughout the year to read to the residents, play games or just generally chat to them about their lives.
Mrs Barlow ( Head of School) and Mrs Mills ( Class Teacher) couldn't have been more proud of their dedication, empathy and willingness to give to others. They certainly represented the Mini Vinnie's philosophy superbly and the ethos of our Catholic school.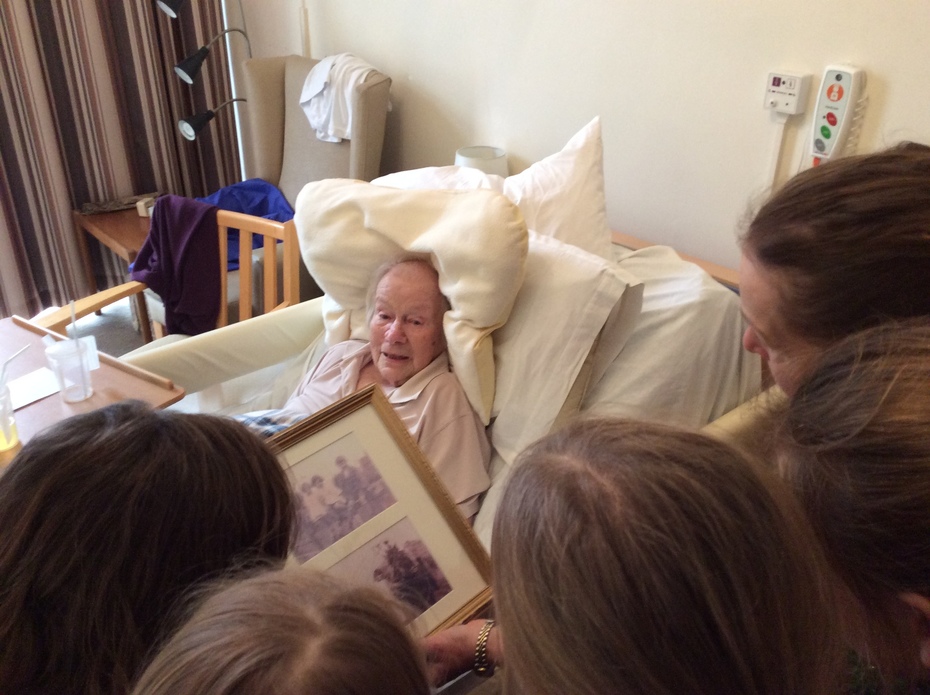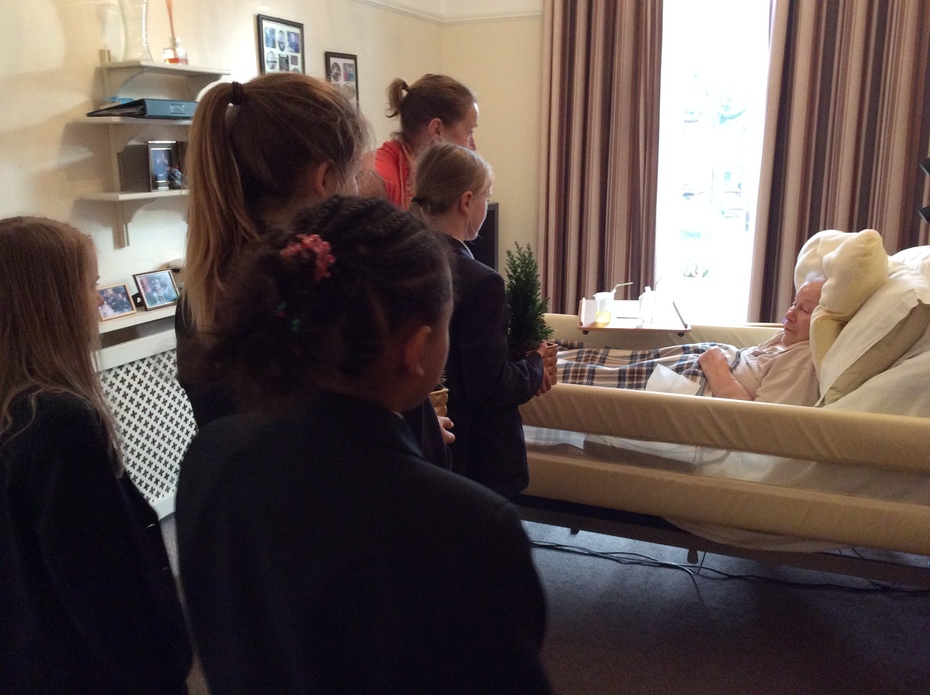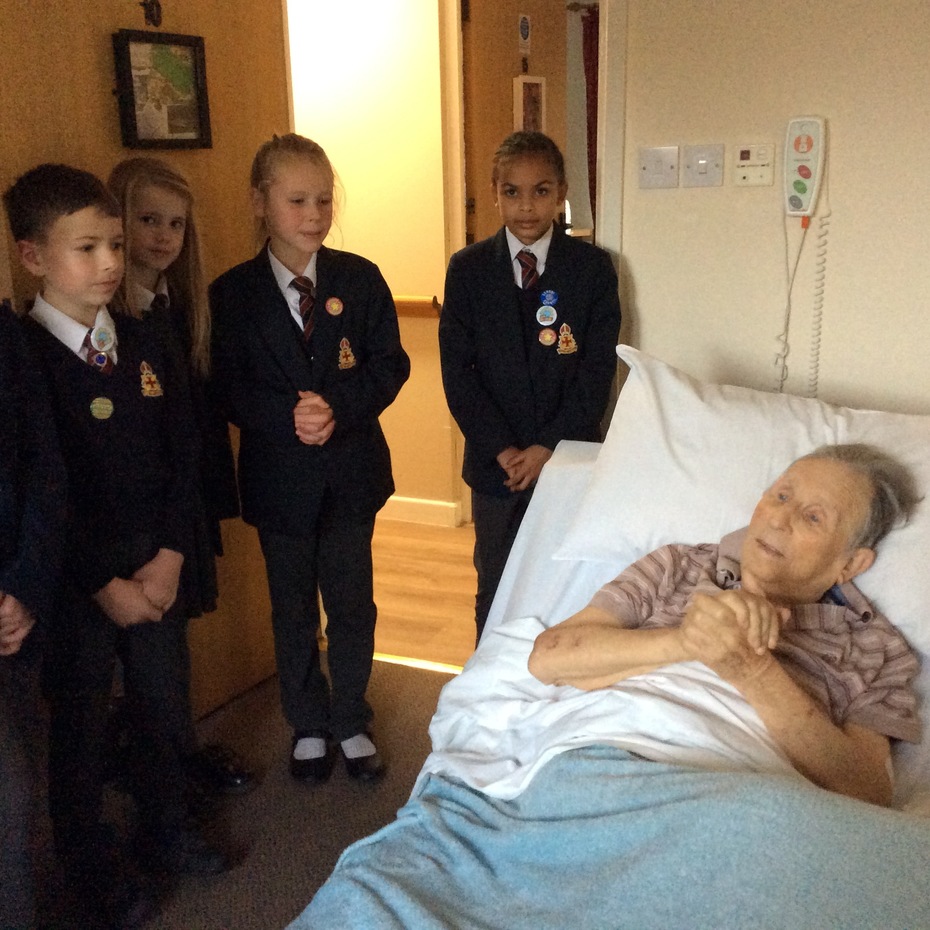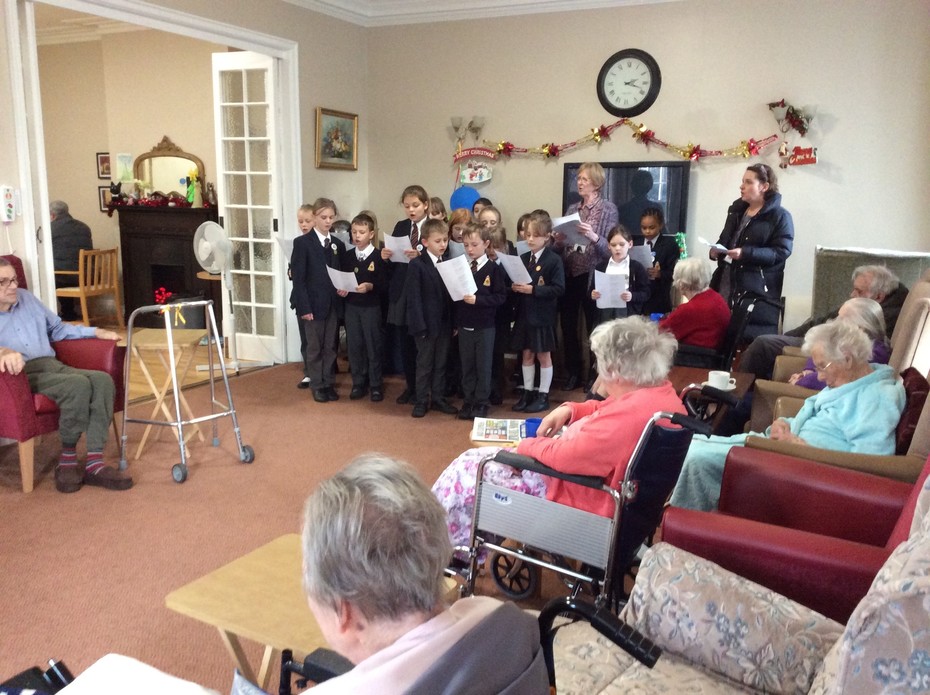 The children took part in designing and creating prayer stations for Maunday Thursday. This took place in the Church and was a very peaceful and spiritual experience.