Class 2 - Our Learning
On this page we will share examples of what we are doing in class.
Please check back regularly for updates! We can't wait to share our learning with you.
RE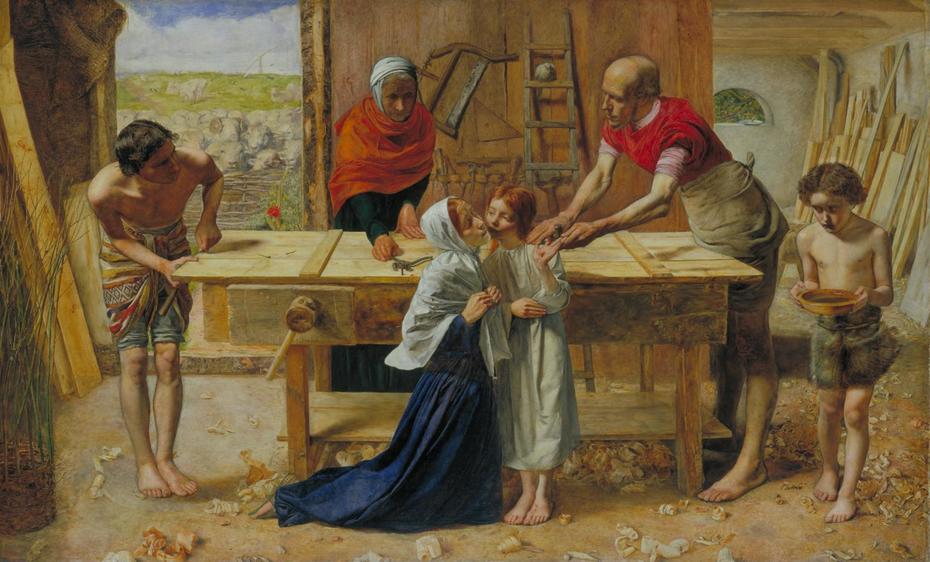 We have been discussing this painting of Jesus in the Carpenter Shop. How does this family show they love each other? What are they doing? How should we live?
HISTORY
On Monday we kick started our exciting topic "The Great Fire of London" with a WOW day of craft. We junk modelled replicas of London Landmarks...
Pictures to follow!
GEOGRAPHY
Class 2 went on a walk round Beccle's town centre this week to help practice using our map skills! We had a map of the route and 14 pictures to spot on the way round. We marked where we found the pictures on the map. It was tricky remembering to track where we were and find it on the map. When we got back we made a map of our route - using toilet roll paper - then we stuck the pictures on where we found them. Check out our gallery of photos below. Thank you to the grown ups who gave up their time to come with us - we can't do such lovely things without this support!