Welcome to Class 1
I hope our class page will give you an insight into our class and offer helpful information. However if there's anything more you would like to know, please ask.
Miss Keiley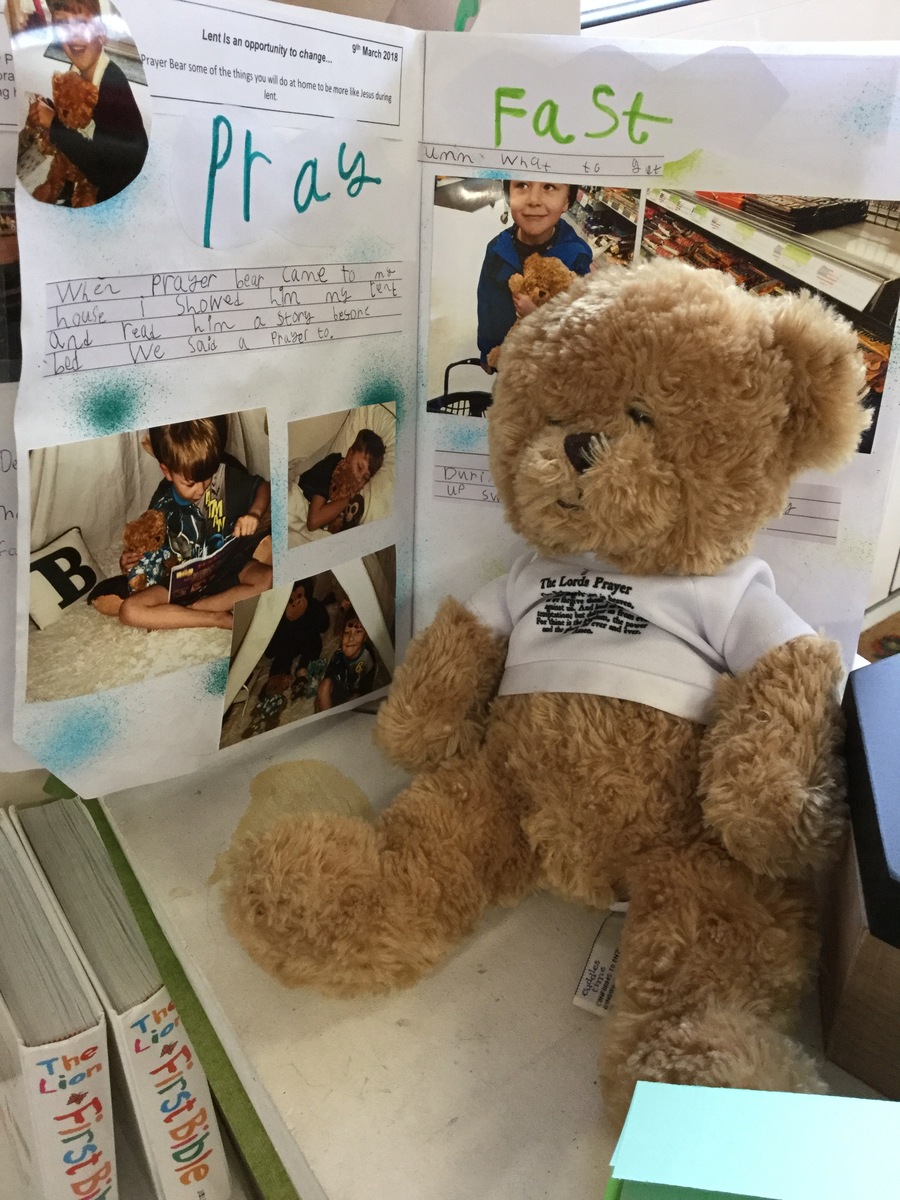 This half term our RE focus has been Lent, Easter and Giving. We have enjoyed preparing for Easter and reflecting on how we can grow and change during lent to be more like Jesus. We have each made our own special Lenten Promise and planted sunflowers to remind us that we are growing and changing during Lent.
We have also been preparing for Easter at home. Some children in class one have had Prayer Bear visit them at home during Lent. They have shown Prayer Bear how they are preparing and growing with their families and have said special Prayers together.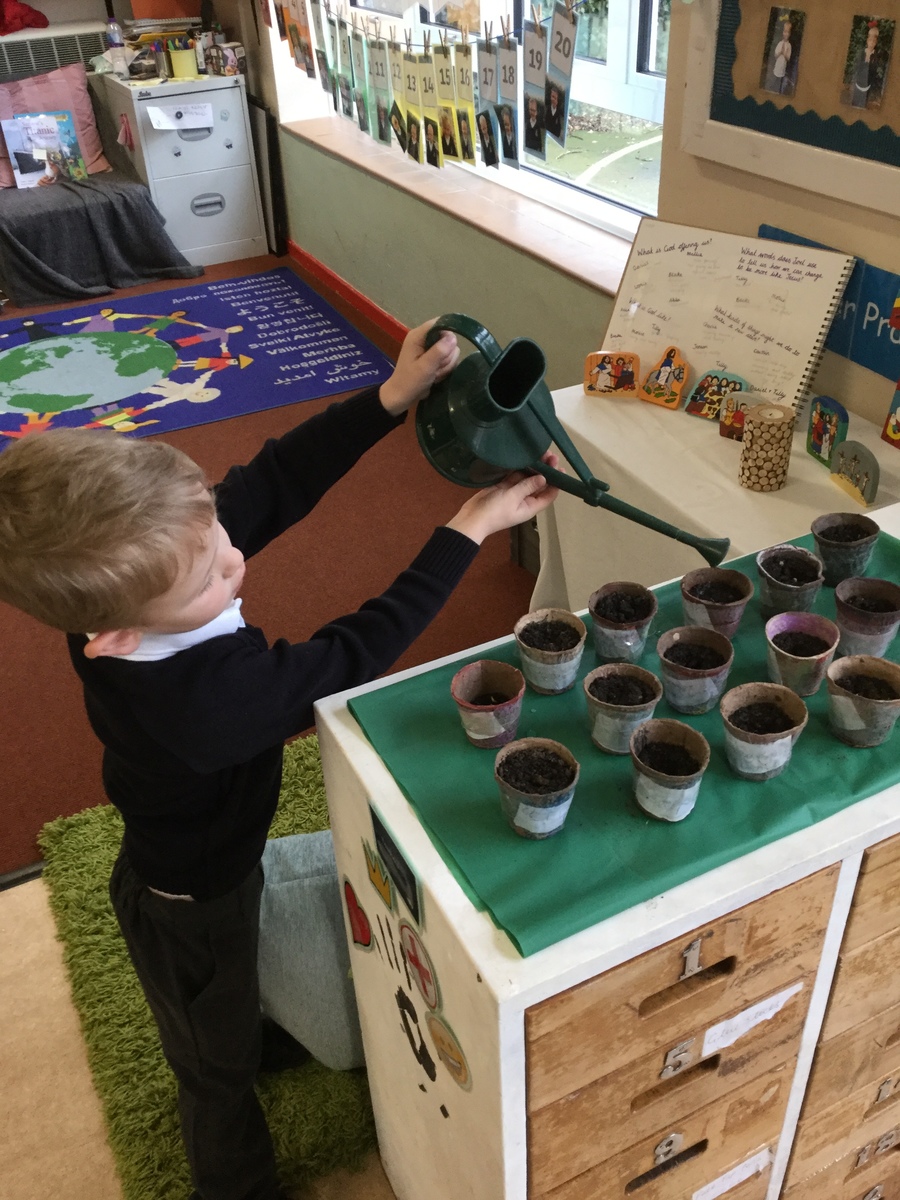 This terms topic is Whales (A journey around the world), which we are all very excited about. We have been enjoying stories such as of 'The The Snail and the Whale' and 'The Storm Whale' and have enjoyed writing instructions on how to take care of a Storm Whale. We have also been writing animal fact files about different animals from around the world. We were very fortunate to see lots of exciting animals on our trip to Colchester Zoo and learnt lots about where they live and what type of animal they are. We have also enjoyed learning about the Titanic and imagining what it would be like to be a passenger aboard the ship.
Phonics
If your child is in Reception you will have noticed that they are beginning to learn their phase 3 sounds and tricky words. These are added to the children's green phoneme books as they are learnt. Please practice these each night in addition to 10 minutes reading to consolidate new learning.
Year 1 children will continue to revisit previously learnt sounds and tricky words in addition to learning their Phase 5 sounds and preparing for their Phonics screening check in the Summer term.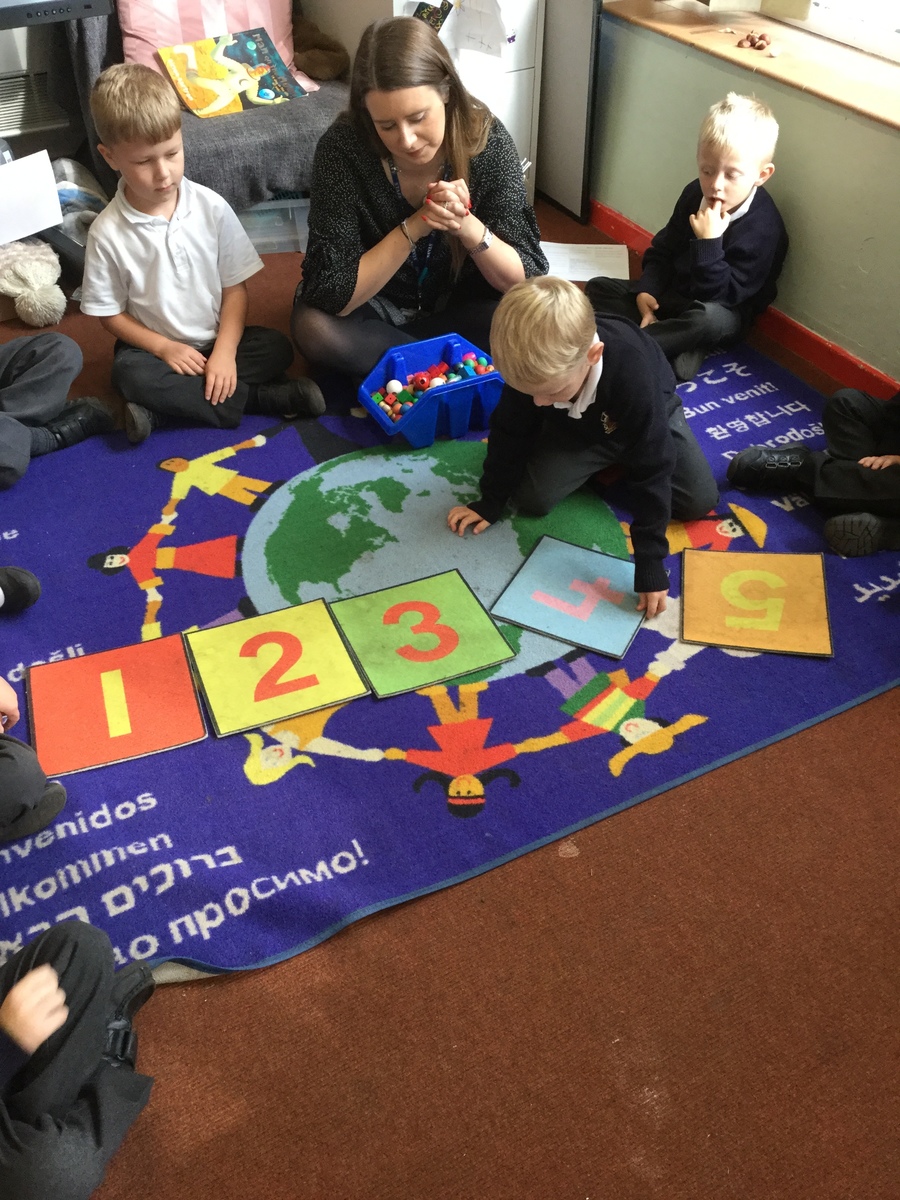 Maths
This half term we will be focusing on number recognition, counting, place value and addition and subtraction. If your child is in reception you will notice that they have been given a set of number cards from 0-20. Practice these at home as you would the sounds and see if you can put them in order. In addition to this the children will receive maths homework once every three weeks to consolidate what we have been doing in class.