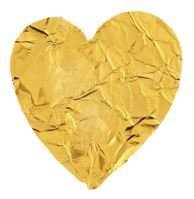 Heart of Gold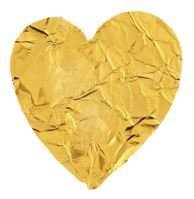 Class Two
Welcome to Class Two.
In Class Two, we love to explore and investigate. We use A LOT of books to learn about new ideas and we love to share stories with each other.
We always work hard and use our J.O.N.K. characters to help us grow and develop. We are reflective, resilient, creative, curious, resourceful and collaborative.

Summer Term
Dear Parents / Carers,
I would like to give everyone a warm welcome back after our Easter holidays. I hope it has been fun but also restful too. I expect you are excited for another term packed full of exciting, engaging, and active learning.
Below is an overview of what we will be covering in the summer term.
Class 2 will continue to have PE on a Tuesday and Thursday each week so please could they come to school in their PE kits and bring a water bottle to school daily.
As the temperature warms up, please send a sunhat in with your child and put sunscreen on them before school. They can bring sunscreen into school and reapply it if they need to.
English – We will be continuing to focus on creating quality writing based on different texts. We will have experience lessons to enhance learning through drama and class performances. We will be writing instructions and letters during the summer term. We will also be focusing on appropriate use of past and present tense.
In our reading lessons we will be exploring books in depth through book talk, questioning, vocabulary, predictions, retrieving information and explaining it. We use the reading VIPERS in our English reading lessons. We will be continuing our reading lessons on 'Woolf' by Alex Latimer and Patrick Latimer.
Maths – Our focuses for the summer term will be as follow:
Year 1 - Fractions, place value (within 50), length and height, weight and volume, place value (within 100) and time.
Year 2 – Fractions, properties of a shape, length and height, mass, capacity and temperature and time.
Science – In Science we will be exploring the use of everyday materials, seasonal changes, animals including humans and plants. Throughout our science lessons we will be working scientifically by performing simple tests, identifying, classifying, observations of things over time and gathering and recording data to help answer questions.
Everyday Materials – We will be learning to describe the physical properties of a variety of everyday materials. Later in the term we will be learning that properties of materials determine whether they are suitable for a purpose.
Seasonal Changes – We will be learning to observe changes across the 4 seasons.
Animals, including Humans – We will be learning that animals need a variety of food to help them grow, repair their bodies, be active and stay healthy.
Plants – We will be learning that plants grow from seeds/bulbs and that plants need light, the right temperature and water to grow.
Art – Our focus in art is painting. We will be learning to master the skills of how to use thick and thin paint brushes, mixing primary colours to make secondary colours and finally add white colours to make tints and black colours to make tones.
DT – In DT we will be designing, making, and evaluating our own healthy food product. We will learn to master skills of how to cut, peel or grate ingredients safely and hygienically, how to measure or weigh ingredients and how to assemble/cook ingredients.
Computing – Our focus for computing will be grouping data and programming.
Religious Studies - We will be learning about the resurrection, holidays, holy days and multi faith.
P.E – We have 2 PE lessons a week. This term we will be focusing on physical skills such as reaction/response and control and consistency. We will then move on to fitness, learning how our bodies feel before, during and after exercise. We will sometimes do yoga.
Music – In music we will be working on our transcribing skills. We will continue to learn key music vocabulary such as tempo, pitch, dynamics, and timbre. We will continue our recorder lessons learning new notes each lesson.
History – In History we will be learning about Rosa Parks. We will learn that Rosa Parks is a significant person with a living memory who came from America. We will learn that in some parts of America black children, women and men were treated differently. We will learn what segregation means and the reasons why Rosa Park protested and that the protest was peaceful.
Spanish – In Spanish we will continue to be learn core vocabulary such as greetings, numbers, and colours. We will have a Spanish song for each half term that we will learn. This term we will be learning about fruits.
Please read with your child as much as possible, ideally every day and record this in the reading records.
Please practice the weekly spellings, any questions please ask.
We have healthy snacks here at school daily.
Knowledge Organisers
What are knowledge organisers?
Knowledge organisers show the basic knowledge we want all children to have learnt through a topic. These are used in class as a tool to help children recall information. Please look at these with your child at home as well - they are a great way to find out more about what your child is learning.
PE Days
We will taking part in PE lessons on a Tuesday and Thursday this half term, please come to school wearing a PE kit on these days and any other day you have a club.